Rebecca's Holy Fire Reiki and Sound Healing 
What is Holy Fire Reiki? 
Holy Fire Reiki is being introduced by the International Center for Reiki Training. It is both powerful and gentle and provides purification, healing, empowerment and guidance. Holy Fire Reiki is a combination of traditional Usui Reiki and a contemporary evolution of Reiki.
The energy is noticeably refined and comes from a higher level of consciousness than any energy we have encountered before. It is also more effective. Some of its attributes includes:
Works continuously even when not thinking about it and spontaneously heals issues as they come up.
Always respects free will.
Heals deeply and quickly without distress.
Heals relationships and interactions with others.
Releases worry and replaces it with a sense of safety in a most pronounced way.
Spontaneously provides guidance that is palatable for every level of life experience.
Tends to develop healthy personality traits such as love of self and others, kindness, patience, confidence, vitality, enthusiasm, optimism, trust, joy, peace and so forth.
One of the more wonderful effects is a feeling of being loved. This is a deep and refined feeling that is very nurturing.
Once received, Holy Fire energy continues to evolve in its effectiveness.
Holy Fire Reiki/ Sound Healing Sessions:
Rebecca  is a Usui/ Holy Fire II Reiki Master and a Holy Fire Karuna Reiki Master. She offers private Holy Fire Reiki along with vocal sound healing sessions in her home studio in Lafayette, Co or Remotely. Rebecca uses hands on Reiki as well as Reiki thru her voice for sound healing.
Reiki sessions can support getting the flow of life force back in your body which clients have noted helps increase circulation, mobility, mental health issues, stress & tension, insomnia, headaches, pain relief, confidence levels, mental clarity spiritual growth, relief from effects of chemo and radiation, a sense of trust and peace and relief from fear.
On the etheric level clients have also experienced help with unusual issues involving birth trauma, ancestral issues, spirit attachments, stuck kundalini energy and unexplained discomfort.
Book a 30 min taster session $60   1hour session  -Sliding scale $80 – $120 or   a 3 pack  $210 ($70/session)
Book a session with Rebecca at:
RebeccaAbraxas@gmail.com    or   303-859-3026
Holy Fire Reiki I, II and Master classes:
Rebecca offers Holy Fire Reiki classes often Click Here for her most recent schedule. If you have an interest in a class contact Rebecca and your interest may inspire the next class! Choice creates possibility!  Email or call Rebecca to share your interest in a Holy Fire Reiki class. If she is not available she will guide you to another class that is available.
Rebecca's NEW Reiki Sound Journeys
Classes, Private Sessions, Recorded Journeys and Community Events
What is it:  Reiki Sound Journeys are Reiki inspired awakening sessions to let the body release deep tension, physical patterns,  limiting emotions and points of view so that your body can come back into alignment with feeling really good! Reiki and Voice is a powerful combination of vibrational healing.
Releasing body pain and discomfort, mental disturbances and spiritual disconnect these  journeys  are guaranteed to bring you to a space that is your authentic expression of unconditional love and wellbeing.  Rebecca uses Reiki through her voice as a vehicle for Reiki to sooth and heal.  Depending on the session and the event, clients may be asked to participate with their voices as well.   These journeys compliment and integrate very well with other types of medical and alternative healing modalities.
How to experience a Reiki Sound Journey:
30 min tasters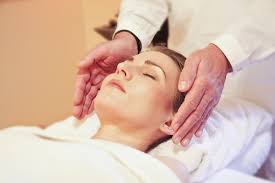 1 hour sessions
3 Pack (1 hour sessions)
Sound Journeys
*Please Call to schedule your Reiki Sound Journey today
303-859-3026
*Join Rebecca's community email list to stay tuned for Reiki Sound Healing Classes, Sound Journeys and Reiki Experience times and dates.
Enjoy this sample of Reiki music to use with your own meditation or in your healing practices