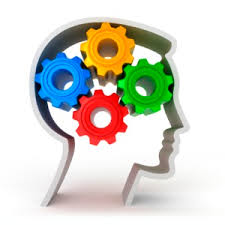 Have you ever noticed that who you think you are and the points of view you have about yourself, about what is right and wrong and about what is good and bad predict what you are willing to be and act out in your life?  There is a more potent way to express yourself in your reality and with your work.
Your personality is getting in the way of your voice!
                         Let go of your personality!
What if these points of view that are running your life and determining your expression were strategies you developed a long time ago to survive your family and your school life. What if these strategies are out dated and there is a more potent and more expressive way to live?
What if I told you the voice you are using right now today is actually the voice of a 5 year old or an 8 year old or a 13 year old?   Have you gained awareness and wisdom thru the years that are being squashed and unheard because of strong points of view that you established way back when?
What if it is way more potent and efficient to tune in to what is required with the situation in the present moment. Would you be willing to be and do what ever it takes to be a contribution to your client? Or do you think your 5 year old self has client relations in your grown up business covered?
How do you choose something different:
Your vocal expression and communication with others can be a tell tale sign of where you are functioning from in your life.  Vocal awareness can give you information as to whether you are functioning from the present moment or a past strategy.  Functioning from the present moment requires that you be extremely present with the energetics in the room with out referring back to a past situation to figure out how to react and communicate. Two questions you can use to get clear about what is required in the present moment are:
What is required here?
                           What can I be or do to be the biggest contribution here?
These questions will keep you in the present moment. These questions will give some ah ha possibilities to try. These questions do not give you concrete answers but they do inform you as to what to be or do next, given that you are willing to let go of your personality to express what is required.
For example, If you are someone who has a point of view about cussing and being loud or aggressive, you may be missing out on part of the rainbow of vocal expression that could be effective in a certain moment.
Now this is not permission to go and let out all your aggression on a client or your child or a friend . You see if you become aware that a more stern or aggressive approach is what may be required, you do it with no attachment to anger or negative feelings, you do it as a strategy.  To do this and use your voice in this effective way, what would it take to come from awareness rather then your personality, points of view and feelings. It's putting your personality self aside and being willing to be the energy that will contribute to the person to create the most change.
Vise Versa, if your personality is stern, go – getter and no frills would you be willing to put that aside and voice your self with the tenderness that may be required?
Are you willing to use your voice in a way that would be the biggest contribution and create the most change?  Yes, you may  receive judgment, yes you may feel confused at first and yes you may see yourself and the reality around you change, including the freedom you have with your voice.
https://rebeccaabraxas.com/wp-content/uploads/2015/06/Rebecca-Abraxas-Logo-300x138.png
0
0
Rebecca Abraxas
https://rebeccaabraxas.com/wp-content/uploads/2015/06/Rebecca-Abraxas-Logo-300x138.png
Rebecca Abraxas
2016-02-29 19:26:31
2016-02-29 19:41:21
Access Your Voice -Let Go Of Your Personality!!