https://rebeccaabraxas.com/wp-content/uploads/2016/12/healthy-voice.jpg
800
800
Rebecca Abraxas
https://rebeccaabraxas.com/wp-content/uploads/2015/06/Rebecca-Abraxas-Logo-300x138.png
Rebecca Abraxas
2016-12-20 20:51:12
2017-02-10 04:15:09
Healthy Voice Check List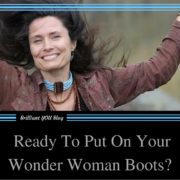 Are you starting to feel the urge?
Are you beginning to feel the pull?
Is your fear becoming more obsolete?
Are you ready to put on your  Wonder Woman Boots and speak your message?
There is a sensation I am very familiar with.  That sensation is feeling like I am a super hero inside, yet only expressing a small small part of that bigness. Can you relate? I felt it a long time ago as a kid and the contrast created a lot of illness and discomfort in my body!  NOT FUN!!
If you are feeling a potential energy in yourself, what would it take to be all of that? What would it take to let it be expressed.
Not only may you begin to feel better in your body and mind but you will begin to shape your reality in a direction you want to see it.
I feel like this blog is timely in that our uniqueness and our differences are what is required on the planet right now to grow the equality and allowance on the planet. Your VOICE MUST BE HEARD IN ALL IT'S AUTHENTICITY AND UNIQUENESS!!
Your Wonder Woman Boots waiting. No one can wear them like you can.  No one can say the message you are burning to share like you can, even if it is a similar message to someone else's
What would happen if you put them on and walked out in public with them?  
You may get ridiculed, laughed at, judged and mocked and you may get celebrated, adored, thanked and honored.  Either way, you win, because you released some of the contrasting energy between your inner and outworld. You win because you faced your fear.  You win because you released the pressure of the contrast in your life and  now you can expand to the next contrasting moment in you life to work thru and expand and so on and so forth.  Life is ever expanding. When you are not willing to expand with it, you begin to feel awful. You begin to get sick and depressed.
Tool box time:
A little tool you can remember to help you get those boots on and face the fear  so you can speak your message anyway is the  "Sacred Cross" 
-Ground your feet into the earth – feel her support, Open your crown to the heavens – feel the support from life force above and all around,   Lengthen your right arm tuning into all that makes you unique – feel the strength of you, Lengthen your left arm and remember all the skills you have acquired, all the experiences you have collected- feel the support from all of it.    Feel the support and let the fear go
Another little tool you can remember is to drain all the fear energy out of your mind by "Interesting Point of View" 
-Whenever a judgmental thought (for self or other) comes to your mind, simply say to your self, "Interesting point of view I have this point of view". And whenever you become aware of someone else's judgements simply say to your self, "Interesting point of view they have that point of you".   This will take the wind right out o the sail of that judgmental thought!
Are you ready to put on your Wonder Woman boots?  Are you ready to voice your message from the mountain tops? Does it feel like yours to do?   I'm hear to say …
DO IT!
YOU HAVE NOTHING TO LOOSE ONLY SOMETHING TO GAIN AND IF YOU NEED SUPPORT ASK FOR IT, CHOOSE IT!
FEEL THE FEAR AND DO IT ANYWAY!  THAT FEAR COULD BE DISGUISING A LOT OF EXCITEMENT!
All the best,
Rebecca
Voice Your Brilliance 
https://rebeccaabraxas.com/wp-content/uploads/2016/12/ready.jpg
800
800
Rebecca Abraxas
https://rebeccaabraxas.com/wp-content/uploads/2015/06/Rebecca-Abraxas-Logo-300x138.png
Rebecca Abraxas
2016-12-12 18:40:29
2017-02-10 04:13:33
Speak Your Message & Put On Your Wonder Woman Boots