Rebecca's Chrystal Ascension Energy Sessions 
Receive * Release * Renew 
Remember Your Greatness! 
Chrystal Ascension Energy and Sound Sessions: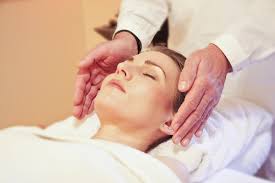 After a series of awakening placements from Holy Fire Reiki and the upgrades given from the Marconcis team, Rebecca has tuned to a new energy frequency she feels guided to offer at this point in time to assist people during this ascension time on the planet called the Great Awakening.
This energy has a crystalline nature to it and has a very high frequency. She has found that this frequency works well with the vibration that comes through her voice to offer the client alignment to their own highest vibration.  Her sessions offer the client space to align with their highest frequency and help them remember their multifaceted, multidimensional nature.  From here all things are possible. From here the body and being make adjustments for their embodiment of their Ascension Energy.  Worst-case scenario, you feel a sense of aliveness, and lightness after our training.  Best-case scenario your whole life begins to change for the better.
This energy works in the quantum field through all dimensions, lifetimes, and realities. It can work with entities, trauma, reprogramming, and untethering.
This means that areas that feel stuck in your life or that feel like they are not capable of changing due to trauma and illness can and will change if it is for your highest good. Therefore allowing peace around relationships, your body, your mind, and your connection with spirit if you so desire.
These trainings bypass the thinking mind and the conscious story and go to the frequency seed.
The present moment is required to go beyond the past story or a future projection to another possibility. Yet this can be hard when you are tethered by a big ball and chain from a past story or lifetime that has created tension in your body.
Chrystal Ascension energy goes into the untethering process through quantum vibration to give you more choice around expressing your self, loving yourself, and enjoying your life!
Sessions are on Video conferencing (Skype/Zoom) or in person in Lafayette, Co
Receive Chrystal Ascension Energy
1hour Alignment training session with Crystal
Ascension Energy and Vocal Sound:  $130   
Community Gifting: if you are in a challenging place and would like support, I do gift sessions as my schedule allows. Please call.  I also work with payment plans.
Call to schedule your appointment: 303-859-3026