Sing Your Self Free 30 day program
Discover how your voice is a powerful tool for shift and transformation.
This 30-day program takes you through a contemplative and experiential yogic journey to:
Grow awareness of where your physical body and voice hold tension
Feel freer in your body, your voice, and your thoughts
Begin to trust your voice and yourself
Use your voice for emotional intelligence and a tool to find joy
Commune with the silence of your higher self  for inner peace and guidance
Release old programming that has made life hard, unexpressed or overexpressed, and uncomfortable
Each day you will get an email with a practice for the topic of the day.  Exploring vocal technique, vocal awareness, and vocal empowerment through a yoga map called the 5 Koshas:  the physical body, the energy body, the mental/emotional body, the witnessing body, and the bliss/spirit body.
This journey is set up for you to get to know your inner joy and peace again so you can entrain your outer environment to your new inner environment.
At the beginning of each week, your email will include a coaching video introducing the topic for the week.
Week 1: Learn the Body Scan and release body tension with your voice
Week 2: Learn the Chakra Seed Mantra and how your energy body affects your voice, your behavior, and your reactions
Week 3: Learn about the Emotional Guidance System, the Heart Sutra, and how thoughts affect your voice, your reactions, and your choices
Week 4: Learn about your inner guidance, your intuitive voice,  and write your spirit Song
You are invited to Free your SELF through your Voice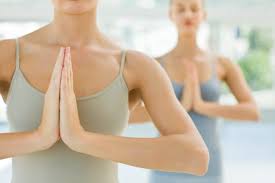 Your authentic higher self is waiting to be seen and heard!
You have a mission to shine, to be your best you, and to have your best life!
Did you know your voice is a link to your higher self,  joy, and inner peace?
Practicing with your voice can lead you to the space of living from your authentic joy more often!
Your investment: $57
For 4 training videos and 31 practice and training emails to free Your Authentic Higher Self through your voice
Register through the link below: 
send questions to rebeccaabraxas@gmail.com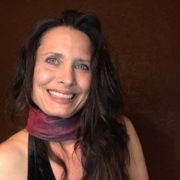 Rebecca Abraxas empowers seekers to know what they know.  She is a seasoned vocalist and songwriter who has found herself following the next step on her awakening journey –  to assist others to embody their awakened self and remember their greatness. She has experience as a performing singer-songwriter and sound healer as well as an energy worker and transformational coach.  Graduating with a BS in Wellness Education has led Rebecca to other human potential outlets; She is a certified yogi, Access Consciousness Bars Practitioner, Certified Life Coach, and Holy Fire Reiki Master Teacher. In her 30 day program, Sing Your Self Free she combines all of these influences.