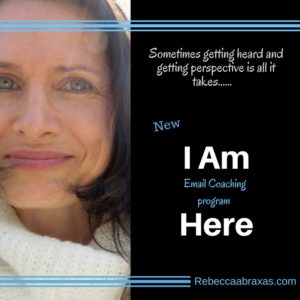 I AM HERE 4-week Email Coaching
Get perspective and spiritual coaching
Have someone of like mind to share with
Learn tools to get past personal growth hurdles
Tips to move through a healing crisis
Personal growth and transformation can feel confusing and lonely at times.  This program offers you support. I AM HERE is a program to help you get through your hurdles, feel connected again, breathe life into spiritual growth plateaus, and get heard.
This program offers 1 email a day with up to 3 back and forth correspondences. Confidentiality is honored fully.
$60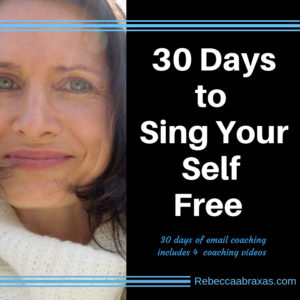 30 Days to Sing Your Self Free
Would you like to open your voice? Do you have a longing to know yourself better? Are you ready to try something new and find the confidence you've been wanting?
You are invited to take a 30-day journey with your voice.
Each day you will get an email with practices to help you get to know your voice better as an instrument as well as a vehicle for transformation.
For more information:  click here