Is it time to have ease with being seen and heard?
Do you crave to be confident and trust yourself?
Would you like a voice that flows out of you?
Would you like to love Your Self unconditionally?
The cave time of winter can be isolating and many of us can experience depression. This is a potent time to join a like minded community in the comfort of your own home for personal growth work . The seeds of this winter program will sow a version of you that is full of possibility, choice and inspiration for spring.
Give yourself the gift this winter of your Authentic self; begin to feel the freedom you were born to LIVE. This mentorship program offers 3 group calls and unlimited community and mentorship on a group Facebook page. I'll be sharing Reiki, holistic vocal coaching, yoga therapy, Access Consciousness tools and ritual practices to deliver calls that are chock full of self discovery, spiritual awakening and deep healing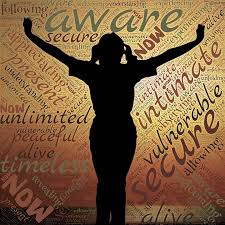 What You'll get: 
3 Group Mentoring Calls Dec. 28th, Jan. 30, Feb. 28th 12pm MST
A recording of the call sent to you
Distant Holy Fire 3 Reiki for deep healing and transformation
Sound healing to ease anxiety and release old patterns
A Vocal Analysis to learn where to focus for personal 
Breathing and Vocal exercises to strengthen your energy system
Verbal processing to clear old mental/emotional patterning
Ritual ideas for personal practice
Yoga suggestions for winter wellness
PLUS Two Bonuses:
Bonus #1 UNLOCK YOUR POWER MEDITATION TOOL : This is a 40 question PDF that will help to open self awareness and assist in focusing your meditation practices.
Bonus #2 ACCESS YOUR BRILLIANCE COACHING CALL: A past coaching call that talks about how to release the blocks to the brilliance you are. On this call you will get a Reiki healing, learn a song healing exercise and learn about the energetics of how your life is working and not working for you
Rebecca Abraxas:
Rebecca is a certified yoga teacher, Holy Fire 3 Reiki Master Teacher, Holy Fire 3 Karuna Master and an Access Consciousness Bars Practitioner. She combines these healing modalities along with vocal technique to offer a unique holistic Body, Mind & Voice approach to awakening and transformation.   Through on line programs, 1:1 coaching and tele-calls, Rebecca guides her clients to feel more empowered in their lives and begin to trust themselves fully with being seen and heard.
Praise for Rebecca's programs:
"Rebecca has a beautiful way of channeling Reiki energy. I'm so grateful for the many positive shifts I've felt from her healing presence: increased energy, the unwinding of a trauma to my elbow, and more flow with creative expression. At the end of her sessions I always feel grounded and at peace. I've also had the pleasure of taking one of her voice workshops, which was not only fun, but also gave me many exercises and tools to help me sing and express with more ease." Anne D
"I saw Rebecca last year for private voice lessons with the intention of learning to use my voice more effectively while teaching.  The work we did together and the exercises she showed me not only helped me to be a more effective teacher, but also to speak and communicate with more potency in all areas of my life.  Working with Rebecca was a great decision that has benefitted me far more than I'd anticipated.  She's an incredibly smart, intuitive, skilled and effective teacher whose work has helped me practically and personally." Robin S.
Your Investment: 
$75 
To Register:
CLICK HERE