Transformational Training with Rebecca
Receive, Release, and Renew. Remember your greatness.
Are you someone who feels their superpower nature but feels stuck, in a rut, and uninspired?

Have you done all the "right" things in your life but you still feel depressed and empty?
Are you a seeker and desire support with unraveling your next quest?
Are you ready to be your best YOU?
I'm
Rebecca Abraxas
and I use a unique training style that includes Crystal Ascension Energy, Vocal Awareness training, and discovery tools to  assist you in knowing what you know.  I love training people to embody their highest vibration and to open to their next stage of consciousness and awareness. 
Through my private training program I help clients upgrade their frequency, release old programming and renew their lifestyle strategies. My program empowers clients to
align with their uniqueness, gain true confidence, and develop a sense of peace even in adverse situations.
What is possible when you grow into yourself and release the feelings of being stuck, depressed and empty. Renew YOU and watch each area of your life bloom into a life you came to live.
Would you like a complimentary discovery call?
303-859-3026  or rebecca@reikiandvoice.com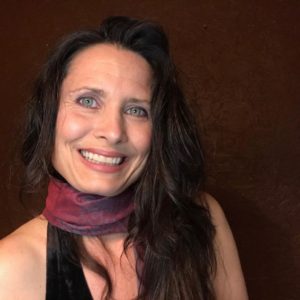 Rebecca Abraxas is a Holy Fire 3 Reiki Master, Holy Fire 3 Karuna Master, Life Coach and Sound Healer. She is passionate about guiding clients into a life of presence and deeper meaning for a sense of fulfillment and joy.
Have you tried to do all the "right" things. Is your life "good" but feels empty and unfulfilling. Are you seeking something else but your not sure what?  I know very well what it feels like to be stuck and uninspired.  With your willingness, together we can renew your life. Renew YOU is a  3 month coaching journey into Receiving, Releasing and Renewing. There is another possibility.
Your Year to Shine:
Do you feel the call to to live a different paradigm? Have you felt the tug to contribute in a whole new way? This is a year intensive to becoming a Holy Fire 3 Reiki Master. Not only will you become a practitioner and a master teacher of Holy Fire 3 Reiki, but you will walk a year of spiritual renewal.  With Coaching sessions, teaching sessions and support sessions you are guided into a Reiki Lifestyle that detoxes you and transforms you toward the life you came to live.