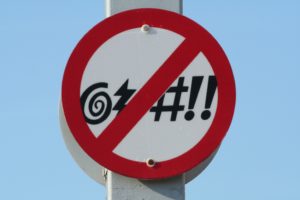 Have you noticed if someone uses the word manipulate we all balk?
Contrary to popular belief,
Manipulation in NOT a four letter word.
To manipulate is "to handle or control in a skillful maner".
What if the ability to manipulate was a capacity that you have rather then a negative personality trait?
What if it was a sign of skillfully reading and entraining to a room of people and being and doing what was required to make a great connection?
My oldest son excels at being manipulative and I find him to be brilliant, sometimes sloppy about it, but brilliant!
How to take the negativity out of manipulation
To use manipulation in a skillful and conscious way you may want to ask some questions such as these:
What is happening here?    What can I be today to contribute to my business, my relationships and my finances?    What is required today to connect with my audiences?     What do I know that will assist me in getting this Job?   What tone of voice can I use that will put this person at ease so she will trust me?
These questions will assist you in growing your awareness to what is the best way be to make the biggest impact in the life and business you desire to create – This is manipulation. This has a lot to do with your voice as your power. As you become aware of what to be and do then you must express it and pick the color of the rainbow of YOU that will highlight this information.
Manipulation is how you create your reality and your voice is a tool to do that.
So everywhere you have been denying a huge capacity of yours by shunning the tool of manipulation, are you ready to change that?
For more support with tuning into your voice as your power and your life as your creation
Join the new VOICE YOUR BRILLIANCE MONTHLY MEMBERSHIP!
ALL THE BEST,
Rebecca